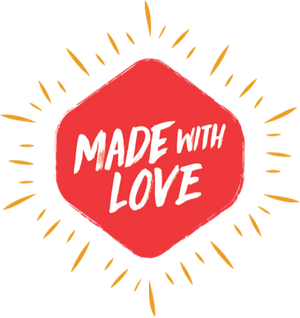 Yogi Superfoods - Organic Spirulina Powder
Experience the many health benefits of Organic Spirulina Powder- Nature's Superfood 
Our Organic Spirulina Powder- is an excellent source of essential nutrients that can help you maintain a healthy and balanced diet. [1]
Spirulina is a blue-green algae that is packed with numerous health benefits. It is truly nature's superfood. It is a rich source of vitamins and minerals, including vitamins E, C, and B6, iron, and calcium, that are essential for maintaining a healthy immune system. [2] [3]
Our Organic Spirulina Powder is 100% pure and organic, so you can be sure you're getting the highest quality product available. It is also vegan and gluten-free, making it a great option for anyone looking for a healthy and all-natural addition to their diet.
With our Organic Spirulina Powder, you can enjoy the many health benefits of this amazing superfood in a convenient and delicious way. Add it to your favorite smoothies or recipes for an easy way to boost your nutrient intake.
Try our Organic Spirulina Powder today and experience the many health benefits of this amazing superfood.
Sources:
[1] https://yogisuperfoods.com/
[2] https://www.webmd.com/diet/spirulina-health-benefits
[3] https://www.healthline.com/nutrition/10-proven-benefits-of-spirulina

Nutritional Information
Spirulina is high in protein (60-70% of its dry weight). It also contains carbohydrates, essential fatty acids, vitamins, and minerals such as iron (50 times more than in spinach), zinc, magnesium, selenium, calcium, potassium, and phosphorus.

Suggested Use
Take ¼ teaspoon (3 g) two times a day. Add it to juice, water, or smoothies. It also mixes very well in sauces, dressings, pesto, or dips.