The Happy Soul Project it is a free inspirational program that supports personal growth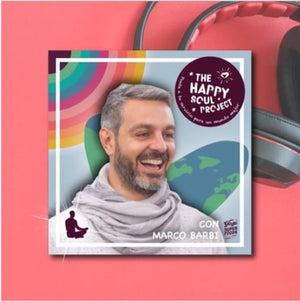 Inspirational Podcasts for personal growth and self-help work
Our Happy Soul Project podcasts come in a series of 40 episodes, challenging you to reflect, meditate, and journal for a journey of self-discovery and transformation.

Exist already 2 seasons:
1. "Do what´s right"
2. "Together we will change the world"

Free Personal growth groups to create your better version
Join our free group according to your language and benefit of our free 40 weeks challanges with the Happy Soul Project, vol 2 "TOGETHER WE WILL CHANGE THE WORLD".

Inspirational messages, podcasts, free guided meditation and self-help work to create the better version of yourself.

Free Inspirational, Motivational and Self-help Ebooks
Download for free our ebooks because we care of you, the Happy Soul Project it is a free motivational and self-help program to create a better world:

- Happy Soul Project, vol 2 "Together we will change the world"
- Happy Soul Project, vol 1 "Do what´s right"
- Surfeando las olas de la vida
- Be more Human
- Meditation, a journey of self knowledge and connection
- El Oráculo de la Conciencia
- El Oráculo del desarrollo personal


Motivational videos to get inspired in your journey of personal growth.
Find a selection of Happy Soul Project videos on our YouTube Channel.

Marco Barbi, our founder, always offer inspirations through motivational messages written with purpose of raising awerness and heal what needs to be healed in order to be create our best version both for ourselves and for the world.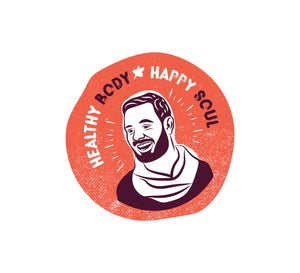 Happy Soul Project Background
Our founder Marco Barbi, who is a meditation and yoga instructor, wanted to do more than just sell superfoods. He wanted to help his community find joy, have more self-awareness, and fulfill their goals. He named this initiative The Happy Soul Project and started sharing inspirational and motivational messages on all our packaging and through our social media platforms with the hope that you'd find serendipitous inspiration from them when they come to your attention.

Marco continues to expand The Happy Soul Project content with new books, videos, podcasts, meditations, courses, and challenges. He invites you to become part of The Happy Soul Project and hopes you will find the power within to be happy and realize your dreams.