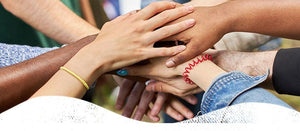 TOGETHER WE WILL CHANGE THE WORLD
With these packages you are supporting us not only because you are interested in our superfoods, but because you want to support a socially conscious company that is dedicated to creating a positive impact on the lives of our customers, employees, and on the planet.
THANK YOU FOR REALIZING YOUR POWER OF INFLUENCE AS A CONSUMER!
By the companies you choose to support, you have the power to help socially conscious businesses like us grow. You also have the superpower to influence the way corporations behave towards humanity and our planet.
Together we will change the world
Sorry, there are no products in this collection