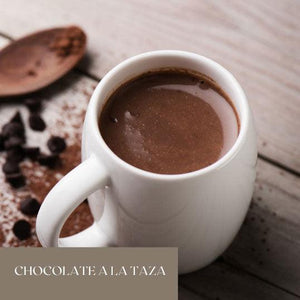 Vegan Drinking Chocolate
This recipe it is easy to prepare and delicious.

Ingredients:
• 1 liter of macadamia drink (blend 6 tablespoon of Macadamia nuts and 1 liter of water)
• 4 heaped tablespoons of black cocoa powder
• 1 teaspoon of cardamom powder
• 1 vanilla extract
• 2 teaspoons coconut flour

Procedure:
• Prepare the macadamia drink with the cardamom seeds, vanilla extract.
• Gradually add the black cocoa powder and stir.
• Dissolve the cornstarch with a couple of tablespoons of the almond drink with the cocoa and then add to the preparation. Mix well and serve a cup of chocolate.
Share with family and friends.
INVEST IN YOUR HEALTH !!
INVEST IN YOURSELF !!