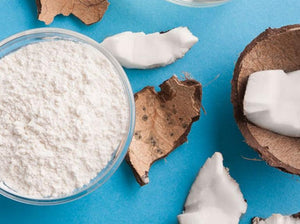 New Product - Organic Coconut Flour
We are so happy to share this new product with you.
Organic Coconut Flour can be used as gluten free option for any type of bakery and it is delicious due to its subtle flavour taste. It is made from organic coconuts and does not contain any chemicals or preservatives. It is ideal for people with a wheat allergy or gluten intolerance, and a favorite of those on a grain-free or low-carb diet.
For more information on the product click here.
This product, as all others, is available worldwide. We invite you to know our shipping policy in order to get the best deal.  We are a conscious company, so you don't have to worry about the carbon footprint of your purchase because we already have and will plant trees to compensate.
Be Healthy, Be Happy !!
 By Marco Barbi