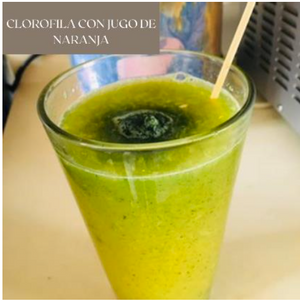 Chlorophyll and Orange Juice Slushy
Everyone loves a glass of orange juice in the morning. This refreshing slushy recipe has all the deliciousness of fresh squeezed while maintaining all the fiber the fruit has to offer and adding an extra dose of protein, minerals, and vitamins with the chlorophyll.  
Ingredients:
1 teaspoon of chlorophyll
1 cup of ice
1/2 cup of water (as needed)
3 small oranges
Instructions:
Peel and remove the seeds from the oranges.
Add the orange segments, ice, and chlorophyll to a blender.
Blend until smooth adding water as needed.
Pour into a glass and enjoy.